Join us for a walk through our gardens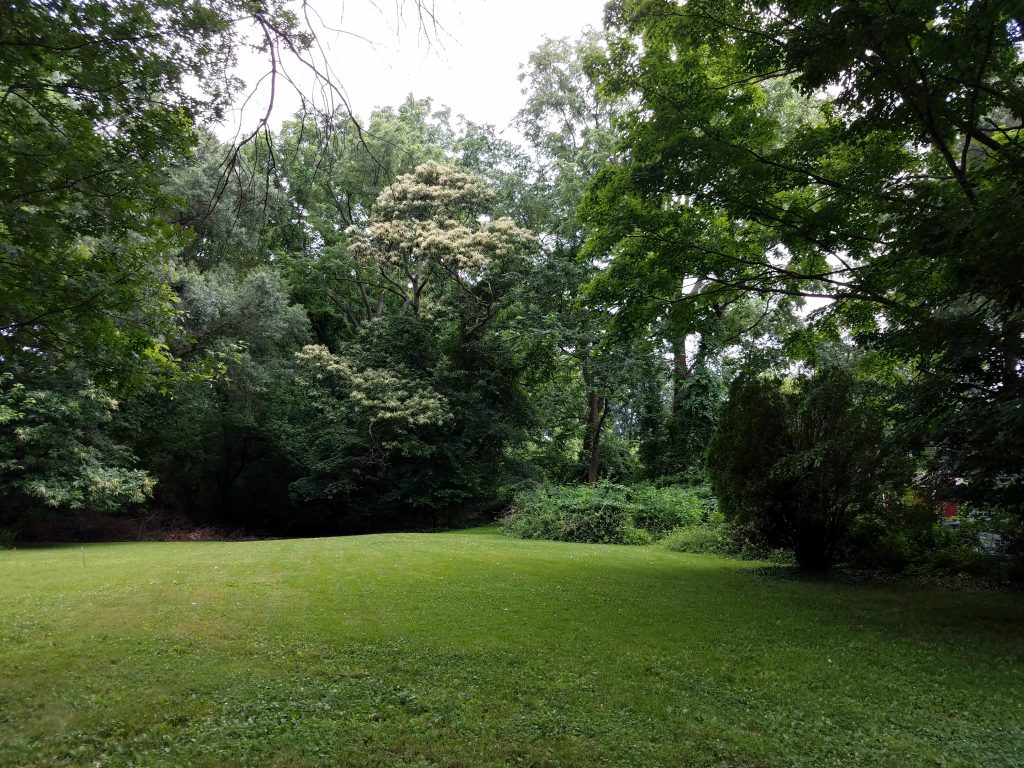 The Woolman Memorial is located on approximately two acres of ground in a lovely, tree lined neighborhood in historic Mt. Holly, New Jersey. We have a large assortment of trees including: beech, chestnut, black walnut, tulip poplar, oak, maple, black locust, spruce, holly, dogwood, cedar, and more.
Our shrubs include cherry laurel, azalea, forsythia, mock orange, winter jasmine, oak leaf hydrangea, aucuba, catalpas and a magnificent boxwood garden that was designed and planted in front of the director's residence in 1924. 
 We also have an impressive variety of magnificent flowers — too numerous to list: too beautiful to miss — so, come along, stroll with us through our garden below. Click on the images to enlarge them.